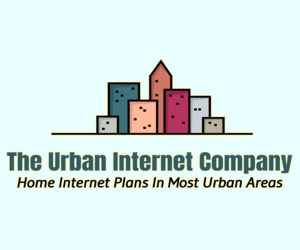 Internet Providers New York City
Internet Providers New York City. The Urban Internet Company believes that everyone in New York City (NYC) and area, needs access to home internet! More specifically you need one good New York City internet provider, well priced, and who provides you with good home internet service. Compare internet service providers, and don't be afraid to ask questions. If they are slow at answering your questions before you are a customer, think of how much slower they may be in replying to you after you are a customer!
Life in NYC has become much more internet focused. These days we tend to bank online, shop online, make appointments online, and in fact live a great deal of daily line online! When the internet goes down, whether due to a power failure or any other reason, many aspects of work and home life stop or get disrupted. It is usually only in those sudden moments that we truly realize how dependent we are on the internet. Having a good internet service provider is vital to many aspects of our daily lives.
Choosing the Right ISP in New York City
It can be difficult choosing the right Internet Service Provider (ISP) and even more difficult in a big city. There are many factors to consider when choosing the right ISP for you, including which ISP is best for multiple devices or streaming or gaming or working from home in NYC,. In New York City, there are a few things you should keep in mind before making your decision. With so many different providers and options, it is important to do your research before making a commitment.
Some things to keep in mind when shopping for a good ISP, are not only price (which is obviously important), but also things like customer service, and customer support. Sometimes it might be worth paying a bit extra to get good customer service and good supoort. The lowest price provider might have to go bare bones on both in order to give you that rock bottom price, so if you are not very techie and need service and support then maybe pay a bit more and have piece of mind that when something goes wrong you know that can get the help that you need.
Internet Service Providers NYC Comparison
There are different types of New York City home internet. The most common type tends to be cable internet, which is home internet delivered over a coax cable TV line (with or without cable TV channels). Another common type of home internet is DSL (which can include ADSL and VDSL), which is delivered over a copper phone line. DSL internet is an older technology, and speeds vary greatly by home address, due to the physical distance of the copper line length from the home to the switch ('CO'). DSL internet speeds in today's market place tend to be on the slower end of the speed range. Coax cable internet speeds tend to on the higher range of the speeds available. There are also mobile wireless internet, based of cell phone towers. So, all that to say, you likely have some options to consider, so don't hesitate to shop around and compare.
If you live in New York City (or NYC as some may prefer), then 'internet service providers NYC comparison' might very likely be of interest to you. Internet service providers NYC include: Verizon Fios, Spectrum, RCN, EarthLink, Starry Internet, Optimum, HughesNet, and Viasat. It can be a lot of work to compare plans and prices among each of the NYC internet service providers, but the savings may be worth the effort! We suggest making a chart or table of each company name, then the plan speeds, plan prices, etc, to make the most accurate possible internet service providers NYC comparison. Once you have all the information, logically and fairly presented, then making you choice should not take very long.