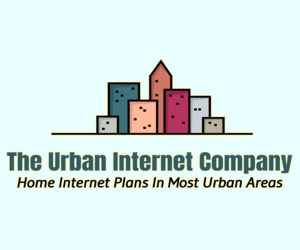 Legal - Regulatory - Accounting
Caution, the below information is very dry, though lawyers, accountants, auditors, government regulators, and Google staff may find it extremely fascinating (or not). It may be confusing to many people. It most likely is not of much interest to most people. Reading this page may cause sleepiness. Do not read while driving, or when working at heights. Proceed with extreme caution, and have a soft pillow on hand! A fresh strong coffee may be of assistance before reading further. You may find relevant additional info of interest on the About page of this site.
Website Content & Value Statement
The content on this website is fully human written, by various human authors, specifically for this website, and is used with permission. (It is not machine generated, scraped, or spun content.) It is fully original content. It is completely unique content. The value of the content of this website to the public is the fact that it is high quality unique content, from an actual internet service provider, about internet plans as knowledge, and other internet service providers as reviews. It is offered to the public as a free public service to help educate them on both topics. Questions welcome, please use the contact form, and please allow 24 hours for an email reply. (The exception to the content unqiueness is the Privacy Policy which by necessity is not unqiue.)
Legal
The Urban Internet Company is a division of WRS Web Solutions Inc. This means that our company's legal name is WRS Web Solutions Inc. We were incorporated federally (in Canada) on 1 May 2010. We are regulated as a 'Corporation' by Corporations Canada (Government of Canada), and as an 'Internet Service Provider' by the Canadian Government's Canadian Radio-television and Telecommunications Commission (CRTC). We are a privately owned company, and Canadian veteran owned. WRS Web Solutions Inc. also holds a Basic International Telecommunications Services (BITS) License from the CRTC, permitting it to carry telecommunications traffic between Canada and any other country.
Our Address
Our letter mailing address (except for parcels) is:
WRS Web Solutions Inc. 18 King Street East, Suite 1400 Toronto, ON M5C 1C4 Canada
Our government / legal records address is located in Angus, Ontario, Canada.
If you have a question, or concern, please use the Contact form, as it will be much quicker than contacting us by mail! Please be specific in your question or concern.
CRTC
The CRTC requires all internet service providers in Canada to register as an internet service provider under their legal name. We are so registered. If you have questions on this topic, please use the contact form.
Income Tax & Annual Administrative Company Returns
WRS Web Solutions Inc. is resident in the Province of Ontario, Canada. It submits a T2 Tax Return annually to the Government of Canada, as represented by The Canada Revenue Agency (CRA), as well as an administrative annual return to Corporations Canada, who in turn provide a copy of the information to The Companies Branch, Province of Ontario. (CRA is Canada's equivilent to the IRS in the USA.) Canada and the USA also have a tax treaty, the details of which we will not bore you with. WRS Web Solutions Inc. has filed the US Department of the Treasury - Internal Revenue Service form W-8BEN-E. The company also files sales tax returns (on sales to Canadian residents) to CRA and with the Canadian Provinces of BC, Saskatchewan, Manitoba, & Quebec.
Misc
As a a note, we are open to hearing from internet service providers in the USA, and perhaps elsewhere, if you would like to have us as an affiliate, a reseller, or an MNVO. Please use the contact form.