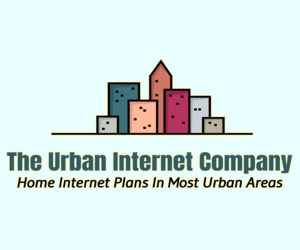 Compare Internet Service Providers
Compare Internet Service Providers. Home internet plans are usually available in most urban areas from various internet providers (meaning that you usually even have a choice to pick from), but availability can be more of a challenge in rural areas. The Urban Internet Company believes that internet service providers are necessary to everyday life in today's world, no matter where you live on planet Earth! Rich or poor, everyone needs access to home internet! For example try doing internet banking without an internet provider! Ouch! No matter where you reside, you need internet service providers, or more specifically you need one good, well priced, internet service provider, who provides you with good home internet service. If you are blessed with a number of internet service providers where you live, then you have the option to compare internet service providers, to find what people usually refer to as the 'best internet provider in my area'. A major part of that comparison tends to be the prices for home internet plans! Please keep that in mind if you compare internet service providers.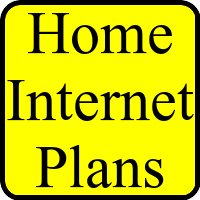 There can however be other points of comparison for both internet providers and internet plans. Making comparison can be difficult. One suggestion is to make a chart, and carefully enter the information for each internet service provider, or home internet plan that you wish to consider. That you you are doing a proper objective comparison. Otherwise you may simply be running in circles.
Be sure to check that the internet plans you are comparing are all 'unlimited' data/usage plans, so that there will not be any overage fees if you use too much internet data. Another point to consider is if a modem rental is included in the home internet plan monthly price, or do you need to rent one separately (which would be an additional cost) or buy one, etc? If there is a modem rental, who pays the modem shipping costs? Also, are there any 'term contracts' or 'termination fees'? If there are term contracts, does the price go in future years? Please note that if there are applicable sales taxes where you live, these will likely be extra to the home internet plan costs.
So, if you have the option to compare internet providers in your area, it is usually best to do so, before signing up with one of them. Of course not everyone has that option. In some places there is no competition, no choice.
Internet Providers
Internet providers, we all need them. Having good home internet plans, from good home internet providers, has become very much an essential service for most people in today's world. This is much like the importance of people in decades past having a telephone in their homes, or in getting basic electricity or water. Added to this is the fact that many everyday activities have now gone online, be they recreational, educational, or work from home. In many countries the internet (for better, or for worse,) is wide open and not censored, or restricted. Some internet providers provide excellent high speed home internet plans, while other do not as good a job of things. Some have good prices, others less so. In urban areas, competition plays a part in prices, while in rural areas which may be costly or difficult to service without government help, prices tend to be higher than in the urban areas.
There are an overwhelming number of service providers available. Depending on the specific user's needs, it can be challenging to decide which provider is the best option. Each provider offers different packages with different levels of service and prices, making it important to compare the different options available. Furthermore, some providers offer additional services that may be beneficial to a user or could drive up the cost of a package.
When it comes to deciding an Internet plan, there are factors to consider. Price and speed are two of the main concerns, as they have the most significant impact on the quality of your experience. However, there are other aspects that should not be overlooked, such as data caps and customer service. Comparing the different plans offered by different providers is the best way to find the one that suits your needs and cost, which is important.
Amercian Internet Provider Reviews
There is a plethora of internet providers to consider when researching which provider is best for you. Some are large and some are small. Some of the larger Amercian internet providers are reviewed below:
AT&T
AT&T is the foremost provider of telecommunications services in the U.S. Their expansive network covers more than 90% of the country, providing reliable service to both residential and business customers alike. With a wide range of products and services, AT&T can meet any communications need, from traditional phone lines to state-of-the-art internet access and cutting-edge mobile devices. In addition, they offer competitive pricing, with flexible plans to fit any budget. Follow the link, we just gave to their site and they will first ask you to "Enter your address to get started", and check availability. This is a handy feature on their website, as they do not actually seem to list their service area on their site! As well, without providing your home address you can't seem to see what their internet plaa prices are.
AT&T is the most reliable 5G network in the world. It offers speeds of up to 400 Mbps, which is 4-5 times faster than traditional 4G networks. AT&T 5G is available across multiple markets in the U.S., and is available in a variety of different packages, tailored to the user's specific needs. With the ability to stream high-definition content and make video calls without any lag, AT&T 5G offers a service that is unparalleled when it comes to speed and reliability.
AT&T offers its customers an impressive range of plans, including the best plan that includes unlimited data. With this plan, customers will never experience throttling or slowdowns no matter how much data they use. It's the perfect solution for those who need a lot of data and want to ensure they get the best speeds possible. Additionally, this plan also includes additional benefits such as access to AT&T's 5G network and features such as Stream Saver.
Xfinity
Xfinity (a COMCAST brand) is the best option for anyone looking for high-speed internet, cable TV, or phone service in the USA. Their speeds are lightning fast, ensuring a smooth streaming experience, a lag-free gaming session, and includes up to four lines of digital home phone service. Xfinity also offers the best in entertainment, with hundreds of TV channels and over 10,000 On Demand titles. Not to mention, their customer service is top-notch, and they offer 24/7 technical support.
Xfinity Internet Provider offers its customers a virtually limitless network of free WiFi hotspots. This means that customers can stay connected to the internet almost anywhere, including coffee shops, restaurants, parks and more. There are no additional charges for connecting to these hotspots, and the service is available to all existing Xfinity Internet customers. For customers who travel a lot and want internet access, Xfinity Internet's WiFi hotspots make a great option.
Xfinity Internet Provider makes it easy to stay connected at home with their powerful home network setup. Customers can take advantage of their high speeds and reliable performance with their home routers and modems. Installing the service is simple and usually takes just a few minutes. Xfinity Internet customers can also benefit from the security features and parental controls that are included with their service. Xfinity's service area seems to be rather varied, covering parts of many states. To know if your address is within the Xfinity service area you need to visit the Xfinity website and enter your address.
Cox Communications
Cox Communications is a great choice when it comes to finding reliable, high-speed internet. With its reliable service, excellent customer support, and fast speeds, Cox has become one of the most reliable names in the industry. Whether you're streaming a movie or gaming online, Cox has got you covered with its lightning-fast speeds.
Cox Communications is a leader in the telecommunications industry, renowned for its innovative broadband, voice and commercial services, outstanding customer care and supportive workplaces. For almost 20 years, Cox has been on the forefront of cutting-edge technologies, delivering quality services to millions of customers. From offering reliable high-speed internet and state-of-the-art cable TV packages to providing comprehensive solutions for businesses, Cox Communications is committed to meeting customers' communications needs. Additionally, Cox takes great pride in its commitment to the community, giving back through its various philanthropic initiatives. The Cox service area cover parts of:
Arkansas
California
Connecticut
Florida
Georgia
Idaho
Iowa
Kansas
Louisiana
Massachusetts
Missouri
Nebraska
Nevada
North Carolina
Ohio
Oklahoma
Rhode Island
Virginia
Spectrum
Spectrum is an ideal choice for those looking for a no commitment option. With no contracts, you are free to enjoy your services for as long as you'd like. Plus, Spectrum offers some of the best deals on the market. From low prices and access to advanced features, you won't find a better option.
Spectrum Internet Provider allows users to subscribe and unsubscribe at any time without any extra fees. Their services provide reliable and fast connection speeds, making streaming and downloading easy. Plus, their customer service team is available 24/7, so they can give users the help they need quickly and conveniently. With Spectrum Internet Provider, users can be sure they're getting the best internet experience possible.
Spectrum internet is unlike other providers – it doesn't have any annoying data caps to limit your experience. As an example, you won't need to worry about running out of data on the middle of the month if you're streaming videos or playing online video games. Plus, there are no download limits when you use the internet plan from Spectrum, so you can enjoy all the content you want without worrying about how much of it you can download. With unlimited data from Spectrum, you get the freedom to explore and experience the internet the way it was meant to be – without any limitations. Spectrum is brand name of Charter Communications, Inc. It operates in 41 states, but they do not seem to list their service area, rather potential customers are encouraged to visit the Spectrum website and enter their address to see if their address can be serviced or not.
HughesNet
HughesNet is a satellite internet provider that offers high-speed internet service to rural and suburban areas. As long as you do not have trees, buildings, hills, etc in the way (which might block their signals), their service area covers the lower 48 states, plus Puerto Rico and Alaska. As the leading satellite internet provider in the country, HughesNet provides reliable and secure service that can be used for various activities such as streaming, gaming, and video conferencing. The company has a wide range of plans available with no contracts or hidden fees, allowing customers to customize their service and find the best option for their needs. Moreover, their customer service team is available 24/7 to answer any questions and help troubleshoot any problems that may arise.
HughesNet has an excellent internet plan with no data caps so you can have an unlimited experience. With the HughesNet plan, you get incredibly fast download and upload speeds along with limitless streaming, gaming, and downloads. With no data caps, you can have the peace of mind that your experience won't be hampered or restricted due to limits. Plus, you can enjoy all your favorite streaming services, play online games without lag, and download files without worry.
HughesNet is the world's leading satellite internet provider, offering service to customers in all 50 states. It's fast, reliable, and comes with download speeds of 25 Mbps on every plan. With HughesNet you can browse the internet, stream TV shows, and download large files quickly and efficiently. Plus, with its cutting-edge technology, HughesNet is constantly improving its services to ensure its customers stay connected no matter where they are.
Ting
Ting is a nationwide mobile phone company which also offers fibre home internet plans in select parts of the USA (see list below). They seem to have good prices, and an excellent reputation. Worth comparing prices if they service your area.
Alexandria, VA
Aurora, CO
Centennial, CO
Charlottesville, VA
Colorado Springs, CO
Culver City, CA
Encinitas, CA
Fullerton, CA
Fuquay-Varina, NC
Holly Springs, NC
Roaring Fork, CO
Rolesville, NC
Greater Sandpoint, ID
Sanford, NC
Solana Beach, CA
Wake Forest, NC
Westminster, MD
Ting Fiber Internet is a revolutionary way to stay online at blazing speeds. With symmetrical upload and download speeds up to 1000 Mbps, Ting Fiber Internet provides you and your family with the power to download, stream, video chat, listen to music, run home automation devices and much more. It is essential for households with multiple users and devices that need to stay connected, offering reliability and fast speeds that allow for everyone to enjoy all the benefits of the internet. With Ting Fiber Internet, you can be sure that all your devices are running at optimal performance, so you never miss a beat.
Breezeline
Breezeline is the Amercian subsidiary of a Canadian based cable TV and internet provider named Cogeco Communications Inc. (As a note the name Cogeco is pronounced 'Ko Ji Ko', which is a French language pronunciation.) Breezeline offers services in 12 states, including TV, internet, and voice services to both residential and business customers. Breezeline was formerly know as Atlantic Broadband. Their service area is New York, Maine, Massachusetts, Connecticut, Ohio, Virginia, West Virginia, Delaware, Florida, Maryland, South Carolina, Pennsylvania, and New Hampshire. They have a vast service area and their prices seem good.
Finding the perfect internet plan for you and your family can be difficult. Breezeline Internet makes it easier with their simple, clear pricing and no hidden fees. They offer multiple packages that cater to your specific needs, allowing you to build the perfect plan for you. Not only that, but they also provide excellent customer service and are dedicated to making sure you are always satisfied.
Compare & Save
All these providers offer a range of packages and plans to fit different needs and budgets. These internet providers offer plans ranging from basic to premium rates with different speeds, data caps, and packages. With so many Internet providers offering different plans, it can be tricky to decide which one to choose. It's important to think about the desires of your household and your budget when selecting an Internet provider. You should consider aspects such as where you live, the speed you need, the amount of data that is included in the plan and any other services provided. It is also important to evaluate prices and read customer reviews to get a better understanding of each provider in the USA.
Internet Service Providers for Low-Income Families
Internet Essentials from Comcast is an affordable high-speed Internet service for low-income households in the USA. It is available to those who qualify for public assistance programs like the National School Lunch Program, HUD housing assistance, Medicaid, SSI and others. The program includes a free Internet-ready computer, low-cost computer skills training, and access to free digital literacy resources. Internet Essentials is a partnership between Comcast and the US government that is designed to help close the digital divide.
Internet Speed Test
Internet speed test. Home internet plans. Everyone in the world seems to want the fastest possible internet, it is only natural to do so! As part of this quest, as indeed it is quest, people search out and use internet speed test sites. We will not list them here, as they are easy enough to find, but we will try to provide some free guidance. First of all please note that the goal of many such sites might be to sell you home internet plans, or to host ads for home internet plans. Next, please understand that if you have cable internet, to please only test the internet using a wired connection to get a true reading of the speed, without using a wireless router. That way you will get the most accurate results. That, and use three different test sites, as some sites may not be very accurate. If you are using a VPN, test it without the VPN in use.
Internet Service Zip Code
Internet service zip code, internet in my area, or internet availability by address. These are popular search terms that people in the USA and elsewhere often use to try to find an internet service provider in their area. Ideally they then compare the offerings from each internet provider before making a decision, and then placing an order with one of them for a home internet plan. Try these search terms out for yourself if you wish, as they may help you to find what you are looking for. Many internet service providers in the USA have Internet Service Zip Code lookup boxes on the home page of their websites, which are a convenient feature to have!